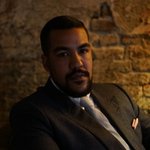 DUCKWORTH
Alex Duckworth is a filmmaker and photographer from Los Angeles, CA. As an undergrad attending Morehouse College, Alex directed his first short film, Five Strings, screening at the Cannes Film Festival in 2009. After spending his formative years working in film and television production at Tyler Perry Studios, Alex returned to Los Angeles to pursue photography and explore the new opportunity in digital media. Combining video production, film photography, and curated exhibition of local artists, Alex strives to engage and inspire his audience through his work. DUCKWORTH joined Society6 on December 29, 2015
More
Alex Duckworth is a filmmaker and photographer from Los Angeles, CA. As an undergrad attending Morehouse College, Alex directed his first short film, Five Strings, screening at the Cannes Film Festival in 2009.
After spending his formative years working in film and television production at Tyler Perry Studios, Alex returned to Los Angeles to pursue photography and explore the new opportunity in digital media.
Combining video production, film photography, and curated exhibition of local artists, Alex strives to engage and inspire his audience through his work.
DUCKWORTH joined Society6 on December 29, 2015.
DUCKWORTH's Store
102 results
Filter