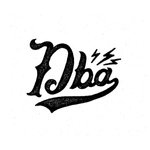 Dude, Be Awesome
DUDE, BE AWESOME! IS LETTERING AND ENCOURAGEMENT IN YOUR POCKET, POSTING DAILY TO KEEP YOU MOTIVATED. Started from a heavy desire to create resonating messages, Dude, Be Awesome was a form of expression that was meant to spark encouragement and positivity into peoples lives. Coupling beautiful lettering and positive quotes, it has grown to be something bigger than expected, a body of work that represents the hands behind it. Dude, Be Awesome joined Society6 on July 28, 2013
More
DUDE, BE AWESOME! IS LETTERING AND ENCOURAGEMENT IN YOUR POCKET, POSTING DAILY TO KEEP YOU MOTIVATED.
Started from a heavy desire to create resonating messages, Dude, Be Awesome was a form of expression that was meant to spark encouragement and positivity into peoples lives. Coupling beautiful lettering and positive quotes, it has grown to be something bigger than expected, a body of work that represents the hands behind it.
Dude, Be Awesome joined Society6 on July 28, 2013.