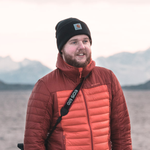 Dylanoutdoors _ nature and wildlife photography to inspire
Former pessimist, outdoor lover and wildlife enthusiast.
The idea of working behind a desk the rest of my life scared me. I decided to work towards a life outdoors and capture what inspires me in the meantime. With my wildlife and outdoor prints I aim to transfer some of that inspiration to you and help bring nature indoors.
@dylangaatnaarbuiten - https://dylangaatnaarbuiten.nl
Read more
Dylanoutdoors _ nature and wildlife photography to inspire's Store
Filter
Dylanoutdoors _ nature and wildlife photography to inspire's Store