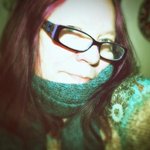 Cindy White Photo Art
Throughout the year of 2012, I discovered the joy of photographing life as I see it. Many photos are from my favorite tree's point of view. I am a Visual Artist, specializing in fun crafty projects like mosaics and mixed media. Discovering I had a knack for taking fairly good shots of my art with a small digital camera made me explore my world a little closer through the eyes of the Camera Goddess. Cindy White Photo Art joined Society6 on July 30, 2013
More
Throughout the year of 2012, I discovered the joy of photographing life as I see it. Many photos are from my favorite tree's point of view.
I am a Visual Artist, specializing in fun crafty projects like mosaics and mixed media. Discovering I had a knack for taking fairly good shots of my art with a small digital camera made me explore my world a little closer through the eyes of the Camera Goddess.
Cindy White Photo Art joined Society6 on July 30, 2013.