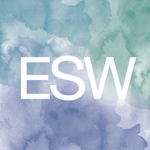 EarthSeaWarrior²
EarthSeaWarrior is a neo-nostalgic boutique specializing in one-of-a-kind peculiar home decor misfitz. Much like EarthSeaWarrior, our sister brand ESW² believes in making make believe design believable... but at more affordable prices that are available to the masses, yet still in limited edition quantities to maintain the integrity of our brand (: All of our featured work was photographed by the founder of ESW, ursula manaf-pitt, a graduate from School of Visual Arts, NYC, with a BFA in Photography. Our photographs represent the One-Of-A-Kind products that we sell. Each image was organically shot in natural light and is not digitally altered. We hope to continue to produce the same authenticity here on Society6. earthseawarrior.com earthseawarrior.etsy.com facebook.com/EarthSeaWarrior twitter.com/EarthSeaWarrior earthseawarrior.tumblr.com pinterest.com/earthseawarrior instagram.com/ursmama EarthSeaWarrior² joined Society6 on August 1, 2013
More
EarthSeaWarrior is a neo-nostalgic boutique specializing in one-of-a-kind peculiar home decor misfitz.
Much like EarthSeaWarrior, our sister brand ESW² believes in making make believe design believable... but at more affordable prices that are available to the masses, yet still in limited edition quantities to maintain the integrity of our brand (:
All of our featured work was photographed by the founder of ESW, ursula manaf-pitt, a graduate from School of Visual Arts, NYC, with a BFA in Photography. Our photographs represent the One-Of-A-Kind products that we sell. Each image was organically shot in natural light and is not digitally altered. We hope to continue to produce the same authenticity here on Society6.
earthseawarrior.com earthseawarrior.etsy.com facebook.com/EarthSeaWarrior twitter.com/EarthSeaWarrior earthseawarrior.tumblr.com pinterest.com/earthseawarrior instagram.com/ursmama
EarthSeaWarrior² joined Society6 on August 1, 2013.