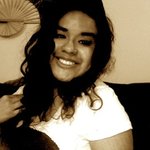 EarthyMoonArts
Young 28 freelance photographer from NY, now living in Oregon. After a long hiatus of not doing art, I'm slowing taking an interest again. I like to draw, paint. I'm working on getting over my fear, and just do the things I like to do. tumblr http://earthainmoon.tumblr.com/ (blog) EarthyMoonArts joined Society6 on February 8, 2014
More
Young 28 freelance photographer from NY, now living in Oregon. After a long hiatus of not doing art, I'm slowing taking an interest again. I like to draw, paint. I'm working on getting over my fear, and just do the things I like to do.
tumblr http://earthainmoon.tumblr.com/ (blog)
EarthyMoonArts joined Society6 on February 8, 2014.