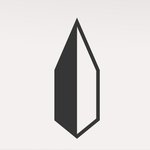 The Edge Collection
The Edge Collection, it's a photograph series that reflects the emotion and ever changing face of the historic city of Manchester, through its exceptional examples of industrial and modern architecture. You'll discover and view this city from a very different point of view, you'll appreciate the building - corners, texture, light, shape and perspective - as they then merge into the usual mancunian mist. Meet me at the corner, looking high up. The Edge Collection joined Society6 on August 2, 2014
More
The Edge Collection, it's a photograph series that reflects the emotion and ever changing face of the historic city of Manchester, through its exceptional examples of industrial and modern architecture.
You'll discover and view this city from a very different point of view, you'll appreciate the building - corners, texture, light, shape and perspective - as they then merge into the usual mancunian mist.
Meet me at the corner, looking high up.
The Edge Collection joined Society6 on August 2, 2014.
The Edge Collection's Store
177 results
Filter