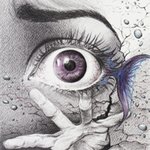 eDrawings38
Self-taught artist based in Sofia, Bulgaria. "Practicing an art, no matter how well or badly, is a way to make your soul grow " - Kurt Vonnegut ____________________ • My other shops and socials ➤ https://linktr.ee/edrawings38art • Website ➤ http://edrawings.wixsite.com/edrawings38 • E-mail ➤ info.edrawings38[at]gmail.com ____________________ 💜 Big thanks to my supporters and customers! 💜 I'd love to see photos of your purchases! Send pics via e-mail or tag me @edrawings38art 💜 Welcome and thanks for stopping by! :) 💜 eDrawings38 joined Society6 on February 1, 2014
More
Self-taught artist based in Sofia, Bulgaria.
"Practicing an art, no matter how well or badly, is a way to make your soul grow " - Kurt Vonnegut
---
• My other shops and socials ➤ https://linktr.ee/edrawings38art • Website ➤ http://edrawings.wixsite.com/edrawings38 • E-mail ➤ info.edrawings38[at]gmail.com
---
💜 Big thanks to my supporters and customers! 💜 I'd love to see photos of your purchases! Send pics via e-mail or tag me @edrawings38art
💜 Welcome and thanks for stopping by! :) 💜
eDrawings38 joined Society6 on February 1, 2014.