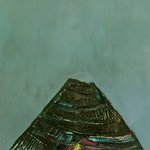 eduardojacome
"The fragmented compositions of the landscape talk about the different ways to perceive the extent of the natural contexts. Under the open possibilities of visual perception, we observe bucolic instants in relation to wild moments, ocean depths opposed to the telluric force of the volcanoes, small scale fauna on immense surfaces." https://www.facebook.com/galeriaeduardojacome eduardojacome joined Society6 on August 9, 2012
More
"The fragmented compositions of the landscape talk about the different ways to perceive the extent of the natural contexts. Under the open possibilities of visual perception, we observe bucolic instants in relation to wild moments, ocean depths opposed to the telluric force of the volcanoes, small scale fauna on immense surfaces."
https://www.facebook.com/galeriaeduardojacome
eduardojacome joined Society6 on August 9, 2012.