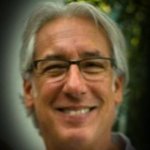 ArtEscapes by Ed Weber
Society6 provides me with a platform to display my art as drawings, sketches and paintings and my photography as Giclees on canvas and paper. My interests are broad from abstract to figurative to landscapes and seascapes, in B&W and color, as Realism and Impressionism. I hope enjoy viewing (and buying) them as much as I enjoyed creating them! Thank you for supporting the arts!
My eyes are always open for unique beauty in nature where timing is so important. I am amazed by the human body and it's unique shapes as well! It's all about light and shadow, color and shapes. Some images are representational while others appear more abstract and allow you to interpret them for yourself.
Thank you for taking the time to visit my site. I hope you like at least some of my views of the world and you'll consider sharing them with your friends. I will be posting new images fairly regularly so please visit again.
"You can bomb the world to pieces. But you can't bomb it into peace."
Sincere regards,
Ed
Read more
ArtEscapes by Ed Weber's Store
Filter