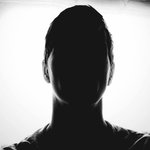 EERO HAGEN
I'm an illustrator and comic book artist who lives in Philadelphia. I draw for fun, which makes up the bulk of what you'll find here. I work in a couple different styles: Painterly which suits cover or gallery work best, Graphic for sequential work, Design for branding, and I'm developing an aesthetic for children's books inspired by the arrival of my son. Whether print or large scale, I love to tell a good story. When I'm not at the drawing board, I love adventure. For proof, visit www.becauseyouhavelived.tumblr.com. E: eero(at)eerohagen.com All materials in this store, unless otherwise mentioned are © 2008-2015 Eero Hagen. All Rights Reserved. Works may not be used without consent. EERO HAGEN joined Society6 on February 28, 2013
More
I'm an illustrator and comic book artist who lives in Philadelphia. I draw for fun, which makes up the bulk of what you'll find here.
I work in a couple different styles: Painterly which suits cover or gallery work best, Graphic for sequential work, Design for branding, and I'm developing an aesthetic for children's books inspired by the arrival of my son.
Whether print or large scale, I love to tell a good story.
When I'm not at the drawing board, I love adventure. For proof, visit www.becauseyouhavelived.tumblr.com.
E: eero(at)eerohagen.com
All materials in this store, unless otherwise mentioned are © 2008-2015 Eero Hagen. All Rights Reserved. Works may not be used without consent.
EERO HAGEN joined Society6 on February 28, 2013.
Prints by EERO HAGEN
1 result
Filter