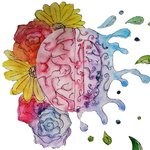 EfflorescentDreams
My name is Roisin McLoughlin and I'm a 19 year old student based in the Northwest of England. Efflorescent Dreams is the name of my Etsy shop of handmade oddments, but I have decided to branch onto society6 with my original artwork and photography pieces. EfflorescentDreams joined Society6 on September 9, 2013
More
My name is Roisin McLoughlin and I'm a 19 year old student based in the Northwest of England.
Efflorescent Dreams is the name of my Etsy shop of handmade oddments, but I have decided to branch onto society6 with my original artwork and photography pieces.
EfflorescentDreams joined Society6 on September 9, 2013.