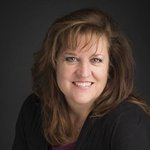 EinerArts
If a piece of my art brings a smile to the viewer, my goal has been reached and I am fulfilled. It is often remarked that I must just be dancing and smiling when I am in my studio. My work is about colors that sing, objects that demand attention or critters that contain whimsical wonder. My florals are impressionist, with little attention paid to the type of flower represented rather than the play of color combinations. I am happiest in my studio when the colors are bold and I am painting with quick spontaneous stokes. I rarely use a pencil, preferring to attack each canvas with a wide brush, letting the acrylic paint fly. Inspired by simple objects lines or a whimsical scene begging to be put to canvas, I seldom paint the same image twice, preferring to bounce from whimsical creatures to abstract wonderings. EinerArts joined Society6 on November 22, 2016
More
If a piece of my art brings a smile to the viewer, my goal has been reached and I am fulfilled. It is often remarked that I must just be dancing and smiling when I am in my studio. My work is about colors that sing, objects that demand attention or critters that contain whimsical wonder. My florals are impressionist, with little attention paid to the type of flower represented rather than the play of color combinations.
I am happiest in my studio when the colors are bold and I am painting with quick spontaneous stokes. I rarely use a pencil, preferring to attack each canvas with a wide brush, letting the acrylic paint fly. Inspired by simple objects lines or a whimsical scene begging to be put to canvas, I seldom paint the same image twice, preferring to bounce from whimsical creatures to abstract wonderings.
EinerArts joined Society6 on November 22, 2016.