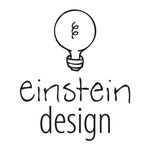 Einstein Design
BIG ANNOUNCEMENT! Hey, Christine here with some bittersweet news to share: For 2018 I've made a pact with myself to do AND share more art, and in doing so to put myself out there to the public more. Einstein Design has been my 'baby' for the past several years, but in an effort to be streamlined with this push I'm moving "ED's" products to my other brand "cwilkerson design" which shares it's name with my website and long running instagram account. My biggest hope for this change is that I can continue to share my art in the most authentic way and at the same time inject little pieces of myself into the stories. The "cwilkerson design" Society6 page is up and running and in the coming weeks you'll be able to find all of the same products over there. I hope to see you soon! INSTAGRAM: @cwilkersondesign WEBSITE: www.cwilkersondesign.com Einstein Design joined Society6 on June 14, 2015
More
BIG ANNOUNCEMENT! Hey, Christine here with some bittersweet news to share: For 2018 I've made a pact with myself to do AND share more art, and in doing so to put myself out there to the public more. Einstein Design has been my 'baby' for the past several years, but in an effort to be streamlined with this push I'm moving "ED's" products to my other brand "cwilkerson design" which shares it's name with my website and long running instagram account. My biggest hope for this change is that I can continue to share my art in the most authentic way and at the same time inject little pieces of myself into the stories. The "cwilkerson design" Society6 page is up and running and in the coming weeks you'll be able to find all of the same products over there. I hope to see you soon!
INSTAGRAM: @cwilkersondesign
WEBSITE: www.cwilkersondesign.com
Einstein Design joined Society6 on June 14, 2015.