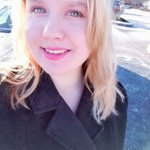 PeaceOfMindArts
PeaceOfMindArts is an art shop with vibrant and unique designs created with watercolor and Prismacolor pencils. These majestic pieces are created by Ekaterina Sokol, an ambitious woman living in the bustling city of New York. Ekaterina enjoys photography as well and takes pleasure in creating engaging photographs that are full of life. Come enjoy the adventure beside her as she captures each captivating scene or memory! PeaceOfMindArts joined Society6 on April 10, 2016
More
PeaceOfMindArts is an art shop with vibrant and unique designs created with watercolor and Prismacolor pencils. These majestic pieces are created by Ekaterina Sokol, an ambitious woman living in the bustling city of New York.
Ekaterina enjoys photography as well and takes pleasure in creating engaging photographs that are full of life. Come enjoy the adventure beside her as she captures each captivating scene or memory!
PeaceOfMindArts joined Society6 on April 10, 2016.