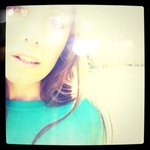 elenaclic
Originally from Italy I lived in 4 countries and travel extensively. As a photographer my studio is outside my front door. I only need my camera and the light is provided by nature.
I am a self-taught photographer based in Vancouver, Canada and the love of photography has become part of my daily life. Please visit my Website and my Photoblog Diary
www.elenabaroniphotography.com/
elenaclic.wordpress.com/
Read more
You are currently on society6.com.