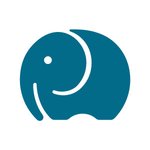 Elestudio
We are Elestudio, a group of creative friends specialized in graphic design, web design and illustration. With more than 8 years of experience loving what we do, we have developed advertising campaigns, design stands for fairs and exhibitions, identity, web, promotional, corporate stationery, poster, editorial, illustration, audiovisual, amongst other. Each project is a challenge for us in which we involve from the first minute to make prime functionality, graphic creativity, visual impact and authenticity. Our team takes care for finding the best way to communicate the ideas of each client to reach their target audience and achieve the desired purpose. We work on each project to create a design and development that fits and meets your needs. If you want to know more about us you can visit: http://www.elestudiografico.com Elestudio joined Society6 on August 11, 2014
More
We are Elestudio, a group of creative friends specialized in graphic design, web design and illustration. With more than 8 years of experience loving what we do, we have developed advertising campaigns, design stands for fairs and exhibitions, identity, web, promotional, corporate stationery, poster, editorial, illustration, audiovisual, amongst other.
Each project is a challenge for us in which we involve from the first minute to make prime functionality, graphic creativity, visual impact and authenticity. Our team takes care for finding the best way to communicate the ideas of each client to reach their target audience and achieve the desired purpose. We work on each project to create a design and development that fits and meets your needs. If you want to know more about us you can visit: http://www.elestudiografico.com
Elestudio joined Society6 on August 11, 2014.