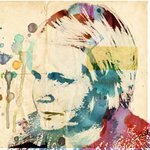 Elin Tidbeck
I'm a photoshop addict with a background in architecture that recently emigrated to Australia with my family. My latest inspiration is from all the exotic animals that can be found in this amazing country.
For custom portraits you can visit my custom portrait store www.myownart.com.au
Thanks for stopping by!
Read more
Elin Tidbeck's Store
Filter
08bee84b-e249-4755-ab70-083c27489e91

Popular

cbddd6d4-3388-4fb2-a819-e384dea9c369

All
You are currently on society6.com.