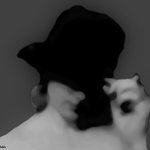 ELIZ CALDER
ELIZ CALDER DESIGNS are for the chic, fashion forward, eccentric and intuitive person. If you are looking for a unique piece of art, or apparel that "stands out in the crowd" ELIZ CALDER has you in mind! ELIZ CALDER is all about individuality,stepping outside of the box and being true to yourself. So if you're looking to make a statement and want something original, to stand out in the crowd, then look no further than ELIZ CALDER DESIGNS. Eliz Calder is passionate about creating art/designs that are unique to every individual. She is not about conformity but about individualism. She strongly believes in the now, that you as a person must celebrate who you are, through art, through communication, through fashion and daily lifestyle. The designs she offers to the public do just that. Every photographic image she uses is with in no question, a message. It is about making a "statement" and about allowing your personality to shine! ELIZ CALDER joined Society6 on March 31, 2014
More
ELIZ CALDER DESIGNS are for the chic, fashion forward, eccentric and intuitive person. If you are looking for a unique piece of art, or apparel that "stands out in the crowd" ELIZ CALDER has you in mind! ELIZ CALDER is all about individuality,stepping outside of the box and being true to yourself. So if you're looking to make a statement and want something original, to stand out in the crowd, then look no further than ELIZ CALDER DESIGNS.
Eliz Calder is passionate about creating art/designs that are unique to every individual. She is not about conformity but about individualism. She strongly believes in the now, that you as a person must celebrate who you are, through art, through communication, through fashion and daily lifestyle. The designs she offers to the public do just that. Every photographic image she uses is with in no question, a message. It is about making a "statement" and about allowing your personality to shine!
ELIZ CALDER joined Society6 on March 31, 2014.