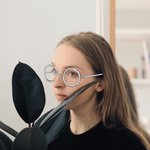 Ella Frances Sanders
Ella Frances Sanders is a writer and illustrator, who happily cannot choose between words and pictures. She is the author of Lost in Translation and The Illustrated Book of Sayings. Her third book will be published by Penguin in Spring, 2019. She currently lives and works in the city of Bath, UK, without a cat. Ella Frances Sanders joined Society6 on November 23, 2013
More
Ella Frances Sanders is a writer and illustrator, who happily cannot choose between words and pictures. She is the author of Lost in Translation and The Illustrated Book of Sayings.
Her third book will be published by Penguin in Spring, 2019.
She currently lives and works in the city of Bath, UK, without a cat.
Ella Frances Sanders joined Society6 on November 23, 2013.
Beach Towels by Ella Frances Sanders
0 result
Filter