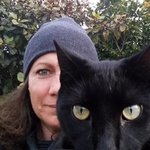 ellaquaint
I'm ellaquaint (not always) and I reside South of the Equator in a little island nation called New Zealand, or Aotearoa as it is known to locals. Here we have the most magnificent wild beaches, primordial forests and an array of kooky birds quite unlike anywhere else. Painting birds and animals is my happy place. I love trying to capture something of their personality or 'wairua' / essence, within my illustrations. Some of my series are inspired by my local environment and the little adventures I have out and about. Other series are motivated by watching Sir David Attenborough's epic nature documentaries. Sometimes my animals are realistic in their rendering. Other times I attempt to exaggerate their survival features or bring in other props to allude to the key concepts that I explore in my work. ellaquaint joined Society6 on January 6, 2015
More
I'm ellaquaint (not always) and I reside South of the Equator in a little island nation called New Zealand, or Aotearoa as it is known to locals. Here we have the most magnificent wild beaches, primordial forests and an array of kooky birds quite unlike anywhere else.
Painting birds and animals is my happy place. I love trying to capture something of their personality or 'wairua' / essence, within my illustrations. Some of my series are inspired by my local environment and the little adventures I have out and about. Other series are motivated by watching Sir David Attenborough's epic nature documentaries. Sometimes my animals are realistic in their rendering. Other times I attempt to exaggerate their survival features or bring in other props to allude to the key concepts that I explore in my work.
ellaquaint joined Society6 on January 6, 2015.