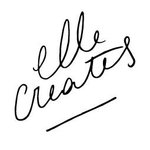 Elle creates
Liesbeth Cole, a graphic designer and illustrator from Ghent - Belgium, has been living in Taiwan since March 2020. Inspired by this new culture and country Liesbeth loves to share the remarkable things she discovers while living abroad.
Her illustrations are featured on several blogs, like 'Bored Panda', and on the Taiwanese news site 'Common Wealth magazine'.
Discover more about Liesbeth on www.ellecreates.work or via her Instagram @elle.inspires where she posts her drawings of 'Days of Taiwan'.
Read more
Elle creates's Store
Filter