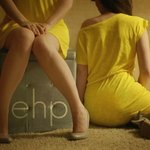 Elle Hanley Photography
Elle Hanley is an american fine art photographer currently living and working in seattle. her work is alluring and unexpected focusing mainly on capturing beauty and emotion in a still shot of time. her passion lies in creating images that evoke an emotional response in the viewer. ones that make them a willing participant in the image itself and cause them to linger a bit to consume all the details. she began photography four years ago as an artistic outlet and it grew into a full fledged devotion. she was drawn in particular to self portraiture for the control it gave over the image outcome and has since grown into a self portrait artist. Elle enjoys the challenges in creating something vintage and timeless from a thoroughly modern process and the contradiction between the two is a strong theme throughout her work. through her use of color and texture she brings a vintage feeling to her images creating something reminiscent of a painting. in addition to the images available here on society6 she also has select images available for purchase as limited edition, signed and numbered giclée prints. please see her website for more information. If you are a gallery or exhibition space interested in showing the artists work, please get in touch. to view more of the artists work see her website: http://ellehanley.com/ cheers~ Elle Hanley Photography joined Society6 on July 21, 2011
More
Elle Hanley is an american fine art photographer currently living and working in seattle. her work is alluring and unexpected focusing mainly on capturing beauty and emotion in a still shot of time. her passion lies in creating images that evoke an emotional response in the viewer. ones that make them a willing participant in the image itself and cause them to linger a bit to consume all the details.
she began photography four years ago as an artistic outlet and it grew into a full fledged devotion. she was drawn in particular to self portraiture for the control it gave over the image outcome and has since grown into a self portrait artist. Elle enjoys the challenges in creating something vintage and timeless from a thoroughly modern process and the contradiction between the two is a strong theme throughout her work. through her use of color and texture she brings a vintage feeling to her images creating something reminiscent of a painting.
in addition to the images available here on society6 she also has select images available for purchase as limited edition, signed and numbered giclée prints. please see her website for more information.
If you are a gallery or exhibition space interested in showing the artists work, please get in touch.
to view more of the artists work see her website: http://ellehanley.com/
cheers~
Elle Hanley Photography joined Society6 on July 21, 2011.