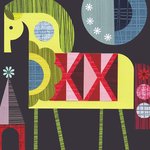 ELLEN GIGGENBACH
Although I am originally from Germany, I proudly consider myself a New Zealander. I live and create in my sunny little home studio in Eastbourne Wellington. I first studied graphic art in Vienna, Austria and continued on to receive a New Zealand Design Diploma with Distinction. My art works are made by lovingly hand cutting and assembling colourful painted papers. My designs have appeared on textiles, clothing, home wares and my 3d paper art has been published in several books. My art work is created with joy and passion! To see more, please visit; www.ellengiggenbach.com If you like a design and it is not currently available on the product you would like, Please contact me and I will gladly add it for you! ellengiggenbach@xtra.co.nz ELLEN GIGGENBACH joined Society6 on December 2, 2013
More
Although I am originally from Germany, I proudly consider myself a New Zealander. I live and create in my sunny little home studio in Eastbourne Wellington. I first studied graphic art in Vienna, Austria and continued on to receive a New Zealand Design Diploma with Distinction. My art works are made by lovingly hand cutting and assembling colourful painted papers.
My designs have appeared on textiles, clothing, home wares and my 3d paper art has been published in several books.
My art work is created with joy and passion! To see more, please visit; www.ellengiggenbach.com
If you like a design and it is not currently available on the product you would like, Please contact me and I will gladly add it for you! ellengiggenbach@xtra.co.nz
ELLEN GIGGENBACH joined Society6 on December 2, 2013.