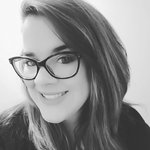 Ellie the Animator
I am an animator and digital artist. I love pop culture and looking at others' work to get inspiration. When I am not animating, I am a freelance designer and illustrator. I hope to be able to build my skills in both areas to be the best artist that I can be.
Read more
Ellie the Animator's Store
Filter
You are currently on society6.com.