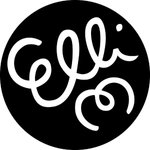 Elli Maanpää
I am Finnish illustrator and visual artist Elli Maanpää. I've studied Visual Culture and Fashion design in the Aalto University School of Art, Design and Architecture and graduated as a Master of Arts (Art & Design) in Autumn 2013. I love cats, colors and creating fun loving prints. P.S. I have another Society6 shop for my pencil and watercolor illustrations ☞ http://society6.com/elliemiliatale More about me: BLOG ☞ http://ellimaanpaa.com/ FACEBOOK ☞ https://www.facebook.com/ellimaanpaaworld INSTAGRAM ☞ http://instagram.com/ellimaan Elli Maanpää joined Society6 on August 10, 2014
More
I am Finnish illustrator and visual artist Elli Maanpää. I've studied Visual Culture and Fashion design in the Aalto University School of Art, Design and Architecture and graduated as a Master of Arts (Art & Design) in Autumn 2013. I love cats, colors and creating fun loving prints.
P.S. I have another Society6 shop for my pencil and watercolor illustrations ☞ http://society6.com/elliemiliatale
More about me: BLOG ☞ http://ellimaanpaa.com/ FACEBOOK ☞ https://www.facebook.com/ellimaanpaaworld INSTAGRAM ☞ http://instagram.com/ellimaan
Elli Maanpää joined Society6 on August 10, 2014.