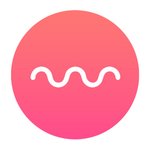 Elsabelle Creative
I am a designer, creator, Mid-Westerner, and spicy food enthusiast. Illustration is one of my main passions. Whether it be a complex line drawing, or a simple vector drawing, each project carries the drive to achieve balance and emotion; a process of exploration. For design inquiries, please visit my site: www.elsabellecreative.com Elsabelle Creative joined Society6 on September 9, 2013
More
I am a designer, creator, Mid-Westerner, and spicy food enthusiast. Illustration is one of my main passions. Whether it be a complex line drawing, or a simple vector drawing, each project carries the drive to achieve balance and emotion; a process of exploration.
For design inquiries, please visit my site: www.elsabellecreative.com
Elsabelle Creative joined Society6 on September 9, 2013.
Elsabelle Creative's Store
9 results
Filter