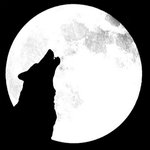 Emerty Wolf
l love life and its magic! That's why I love photography, I guess... For me, is like a miracle to freeze a moment that catch you, one thing that generates so many sensations that you decide immortalize, and so being able to share with the rest of the world. Here I share with you some of this magic, seen from my eyes! I hope you like it! Have a beautiful day, and many thanks for your visit! :) For any questions, you can write me to emertywolfspirit@gmail.com And you can see more of my photography art in my website: http://emertywolf.wix.com/emertywolfphoto Emerty Wolf joined Society6 on January 19, 2014
More
l love life and its magic!
That's why I love photography, I guess... For me, is like a miracle to freeze a moment that catch you, one thing that generates so many sensations that you decide immortalize, and so being able to share with the rest of the world. Here I share with you some of this magic, seen from my eyes! I hope you like it!
Have a beautiful day, and many thanks for your visit! :)
For any questions, you can write me to emertywolfspirit@gmail.com
And you can see more of my photography art in my website: http://emertywolf.wix.com/emertywolfphoto
Emerty Wolf joined Society6 on January 19, 2014.
Emerty Wolf's Store
161 results
Filter