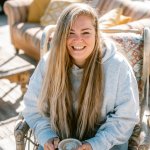 Emily Breedveld Photography
Adventurer, art & dog lover who loves a cup of chai tea with honey.
I am a photographer from the Netherlands, but lost my heart to the world. I love traveling around and finding beauty in our everyday lives. Capturing our memories to make them a return ticket to a moment otherwise gone. I can't wait to share my little gems with you, so we can cherish them together.
www.emilybreedveld.nl
www.instagram.com/emilybreedveldphotography
https://www.facebook.com/EmilyBreedveldPhotography
Read more
Prints by Emily Breedveld Photography
Filter