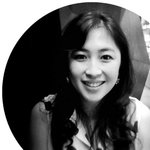 Emily Gan
I was born in the (very early) 80's. Hence, have grown up in the traditional film camera period, as well as embracing the digital camera when it was introduced.
Nevertheless. I love film photography. As well as digital. Both are a medium. Different, yet the same - visual. photographs.
www.twitter.com/emilygan
Read more
You are currently on society6.com.