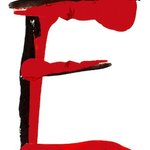 Emily Rose Collins
Hi there! thanks for visiting my page. I am a London based illustrator and painter, predominantly dabbling in collage, acrylics and all things hand-rendered. Fascinated by us as people, our eccentricities and physical quirks. My work celebrates the humour and charm in a sometimes gruesome reality. Feel free to get in touch at e.collins5@lcc.arts.ac.uk Follow me on twitter at E_Illustration Follow my blog at www.emilyrosecollins.blogspot.com Emily Rose Collins joined Society6 on March 19, 2012
More
Hi there! thanks for visiting my page. I am a London based illustrator and painter, predominantly dabbling in collage, acrylics and all things hand-rendered. Fascinated by us as people, our eccentricities and physical quirks. My work celebrates the humour and charm in a sometimes gruesome reality.
Feel free to get in touch at e.collins5@lcc.arts.ac.uk Follow me on twitter at E_Illustration Follow my blog at www.emilyrosecollins.blogspot.com
Emily Rose Collins joined Society6 on March 19, 2012.
Emily Rose Collins's Store
142 results
Filter