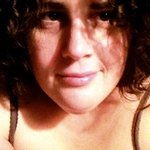 Emily Kalina
Emily Kalina is an artist who has painted almost exclusively with watercolors for 12 years, since discovering her love of them while studying at Rhode Island School of Design (RISD). Kalina began adapting her signature paintings using a digital layering technique to inform her print and textile designs in 2009, entering an exciting phase of creativity. Presently Kalina paints and designs for a variety of print and surface products out of her studio in Boston, Mass. Emily Kalina joined Society6 on May 14, 2011
More
Emily Kalina is an artist who has painted almost exclusively with watercolors for 12 years, since discovering her love of them while studying at Rhode Island School of Design (RISD). Kalina began adapting her signature paintings using a digital layering technique to inform her print and textile designs in 2009, entering an exciting phase of creativity.
Presently Kalina paints and designs for a variety of print and surface products out of her studio in Boston, Mass.
Emily Kalina joined Society6 on May 14, 2011.