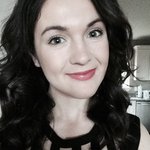 Emma Barlow
I have an indescribable love for landscapes and beautiful scenery. My favourites include waterfalls, sunsets and skyline views. I created this page because I love taking aesthetically-pleasing photos and wanted to share my photos with others. I think there's a lot of value in preserving our Mother nature and appreciating how beautiful this world truly is. Since I am very new to Society6, I would greatly appreciate any promotions. I am also working on creating more products with my images, so please comment on any picture with a type of product (mug, laptop case, tapestry, etc.) that you are interested in. With love, Emma :) Emma Barlow joined Society6 on June 4, 2016
More
I have an indescribable love for landscapes and beautiful scenery. My favourites include waterfalls, sunsets and skyline views.
I created this page because I love taking aesthetically-pleasing photos and wanted to share my photos with others. I think there's a lot of value in preserving our Mother nature and appreciating how beautiful this world truly is.
Since I am very new to Society6, I would greatly appreciate any promotions. I am also working on creating more products with my images, so please comment on any picture with a type of product (mug, laptop case, tapestry, etc.) that you are interested in.
With love, Emma :)
Emma Barlow joined Society6 on June 4, 2016.