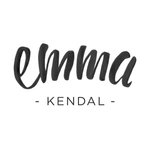 Emma Kendal
I'm a designer and developer often finding myself in self-inflicted awkward situations due to my blunt and at times, inappropriate sense of humour. My prints are representations of these situations and all drawn by hand in ink. My recipe blog: http://the-wooden-spoon.squarespace.com/ Online Portfolio: emmakendal.tumblr.com Follow me on instagram: http://instagram.com/ekendal Emma Kendal joined Society6 on December 7, 2014
More
I'm a designer and developer often finding myself in self-inflicted awkward situations due to my blunt and at times, inappropriate sense of humour. My prints are representations of these situations and all drawn by hand in ink.
My recipe blog: http://the-wooden-spoon.squarespace.com/
Online Portfolio: emmakendal.tumblr.com
Follow me on instagram: http://instagram.com/ekendal
Emma Kendal joined Society6 on December 7, 2014.