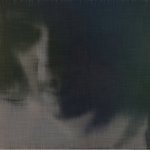 emotionalorphan
I am a life chronicler through writing, poetry, photography and videography. I am a museum of past affection. A wax museum in the sun.The byproduct of all the repetition, resentment, reworking of the past, both mine and those of the ones I love. A victim of expectation, standards, circumstances, and my own excesses. I am not a hero, possess no fortune, haven't changed the course of mankind in any way. I am unaware of any whose life has been permanently altered by knowing me, and for the most part I know nothing about their lives today. Mine is a story the world could probably do without, but for me, it is one that must be told. "Sine Amore Nihil Sum" "without love I am nothing" ************************************************* THE ALTER: Facebook http://ht.ly/sHD3B The Eyes Of An Emotional Orphan http://ht.ly/sHDav IG http://ht.ly/sHE76 EyeEm http://ht.ly/sHDzs G+ http://ht.ly/sHEas TWEET: @emotionalorphan emotionalorphan joined Society6 on January 17, 2014
More
I am a life chronicler through writing, poetry, photography and videography.
I am a museum of past affection. A wax museum in the sun.The byproduct of all the repetition, resentment, reworking of the past, both mine and those of the ones I love. A victim of expectation, standards, circumstances, and my own excesses.
I am not a hero, possess no fortune, haven't changed the course of mankind in any way. I am unaware of any whose life has been permanently altered by knowing me, and for the most part I know nothing about their lives today.
Mine is a story the world could probably do without, but for me, it is one that must be told.
"Sine Amore Nihil Sum" "without love I am nothing"
---
THE ALTER: Facebook http://ht.ly/sHD3B The Eyes Of An Emotional Orphan http://ht.ly/sHDav IG http://ht.ly/sHE76 EyeEm http://ht.ly/sHDzs G+ http://ht.ly/sHEas TWEET: @emotionalorphan
emotionalorphan joined Society6 on January 17, 2014.