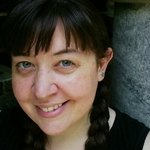 Empire Ruhl
Find Empire Ruhl all over the web at: http://www.empireruhl.com http://www.facebook.com/empireruhl http://www.pinterest.com/empireruhl http://www.spoonflower.com/profiles/empireruhl http://www.wanelo.com/careyruhl http://keep.com/u/empireruhl http://twitter.com/CareyRuhl http://twitter.com/EmpireRuhl Would you love one of my designs in a different color? Let me know and I will see if I can make it happen! Want to talk about licensing my designs? I would love to hear from you! Please contact empireruhls [at] gmail.com for inquires. Artist Statement: I love surface/fabric design as the intersection of art and everyday life. Art on your pillows or cell phone case or t-shirt is a way of expressing yourself to the world without having to say a word. Sometimes the patterns and images that we are attracted to evoke a need yet to be expressed or a side of our personality we keep under wraps. I want to give people a way to express that. I love texture and color. I wish for my designs to be textured and visually interesting, sometimes with a bit of humor, thus expressing myself fully as an artist. Thanks! Carey Ruhl Empire Ruhl joined Society6 on December 5, 2012
More
Find Empire Ruhl all over the web at: http://www.empireruhl.com http://www.facebook.com/empireruhl http://www.pinterest.com/empireruhl http://www.spoonflower.com/profiles/empireruhl http://www.wanelo.com/careyruhl http://keep.com/u/empireruhl http://twitter.com/CareyRuhl http://twitter.com/EmpireRuhl
Would you love one of my designs in a different color? Let me know and I will see if I can make it happen! Want to talk about licensing my designs? I would love to hear from you! Please contact empireruhls [at] gmail.com for inquires.
Artist Statement: I love surface/fabric design as the intersection of art and everyday life. Art on your pillows or cell phone case or t-shirt is a way of expressing yourself to the world without having to say a word. Sometimes the patterns and images that we are attracted to evoke a need yet to be expressed or a side of our personality we keep under wraps. I want to give people a way to express that. I love texture and color. I wish for my designs to be textured and visually interesting, sometimes with a bit of humor, thus expressing myself fully as an artist.
Thanks! Carey Ruhl
Empire Ruhl joined Society6 on December 5, 2012.