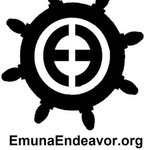 Emuna Endeavor
The Emuna Endeavor is the journey of two friends whose cause is to take you along vicariously on a world wide sailing trip making stops to create community and hopefully unity along the way. This is NOT a luxury cruise! This will be a trip in a relatively small 28ft sail boat at the mercy of the wind and currents. This will be a challenge to our mental and physical stamina for over a year. In addition, we are hoping to create a global movement of many cultures where all give and receive from one another. We are starting with two and working our way out from there. As if just the challenge of sailing around the world isn't enough, we are also looking to find the people at each port who believe in peace and tolerance of differences the way that we do. If you are like that or know anyone like that in the world who lives in a port city, please have them contact us. We would love to meet some kindred spirits! Emuna Endeavor joined Society6 on January 23, 2015
More
The Emuna Endeavor is the journey of two friends whose cause is to take you along vicariously on a world wide sailing trip making stops to create community and hopefully unity along the way.
This is NOT a luxury cruise! This will be a trip in a relatively small 28ft sail boat at the mercy of the wind and currents. This will be a challenge to our mental and physical stamina for over a year. In addition, we are hoping to create a global movement of many cultures where all give and receive from one another. We are starting with two and working our way out from there.
As if just the challenge of sailing around the world isn't enough, we are also looking to find the people at each port who believe in peace and tolerance of differences the way that we do. If you are like that or know anyone like that in the world who lives in a port city, please have them contact us. We would love to meet some kindred spirits!
Emuna Endeavor joined Society6 on January 23, 2015.