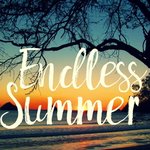 Endless Summer
Instructions for living a life. Pay attention. Be astonished. Tell about it. ― Mary Oliver
Hello and welcome to Endless Summer!
Three years ago I left my life in the US determined to leave the rat race behind - to live in an entirely new way - to fully embrace each moment of every day.
Since then, I've been traveling through the jungles of Central America with my pint sized partners in crime (my daughters). One of the promises I made when setting the intention for our new life is that I would find a way to fund our travels by doing something I truly love and enjoy...
...and here we are!
I appreciate you taking the time to stop by our store. For more information you can connect with me on Facebook at the link below.
To all our customers... thank you for helping to make our Endless Summer dreams come true! We love and appreciate you!
Endless Summer on Facebook https://www.facebook.com/endlesssummersociety6
Read more