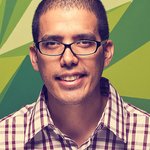 ErDavid
Hello, I'm a graphic designer become illustrator which means that most of my work is based in vectors. I was born in a Caribbean island, and that influence on my creations recreate the fauna and flora as well as landscapes of my memories. You can follow me at instagram @erdavidart Also you can see the process of my art at https://steemit.com/@erdavid ErDavid joined Society6 on June 15, 2011
More
Hello, I'm a graphic designer become illustrator which means that most of my work is based in vectors. I was born in a Caribbean island, and that influence on my creations recreate the fauna and flora as well as landscapes of my memories.
You can follow me at instagram @erdavidart
Also you can see the process of my art at https://steemit.com/@erdavid
ErDavid joined Society6 on June 15, 2011.
Rugs by ErDavid
61 results
Filter