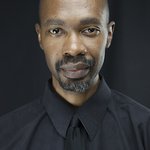 ericchristopher
Every scene has a story to tell. Every story has a personality of its own. No matter how small the subject, each one cries for attention. From Landscapes & Automobiles to Portraits & Still Life, I want to give them a chance to be heard. The first of two themes in my work is "Quiet Strength." Humility is not weakness and bullying does not equate to strength. The second theme is "Dark Light." The war rages inside of every human being with the winner being determined by the choices we make. I only hope we choose wisely. -Eric Christopher Jackson ericchristopher joined Society6 on December 11, 2016
More
Every scene has a story to tell. Every story has a personality of its own. No matter how small the subject, each one cries for attention. From Landscapes & Automobiles to Portraits & Still Life, I want to give them a chance to be heard.
The first of two themes in my work is "Quiet Strength." Humility is not weakness and bullying does not equate to strength. The second theme is "Dark Light." The war rages inside of every human being with the winner being determined by the choices we make. I only hope we choose wisely.
-Eric Christopher Jackson
ericchristopher joined Society6 on December 11, 2016.