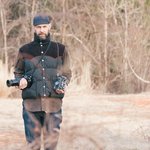 Man and his World
Raised on the streets of Montréal, in the forests of Québec and on the fields of Ontario, I love things altogether cultural, natural and rural. PNW & Atlanta. Follow my Tumblr, won't you? http://manandhisworld.tumblr.com/ I shoot film, mostly medium format, with my Rolleiflex and Bronica. I develop each film at home and scan them at the highest resolution. Film isn't perfect and though I painstakingly remove dust and scratches, I try to leave the soul of the medium intact. Man and his World joined Society6 on June 19, 2013
More
Raised on the streets of Montréal, in the forests of Québec and on the fields of Ontario, I love things altogether cultural, natural and rural.
PNW & Atlanta.
Follow my Tumblr, won't you? http://manandhisworld.tumblr.com/
I shoot film, mostly medium format, with my Rolleiflex and Bronica. I develop each film at home and scan them at the highest resolution. Film isn't perfect and though I painstakingly remove dust and scratches, I try to leave the soul of the medium intact.
Man and his World joined Society6 on June 19, 2013.
Man and his World's Store
61 results
Filter