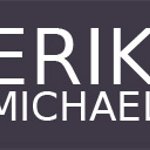 erik michael
Creating, is a passion of mine. Whether its music, design or photography, a new creation gives me something I cannot find anywhere else in life. When making art from photography I enjoy creating a scene that brings me back to a time and a place.... and most of all, what I felt the day the photos were taken.
Many of my artworks are "composites", this means made from different photos/material, a lot like a collage. The composites are made from photos taken the same day and location.
My hope is to create these scenes, from my different travels in life, and share them with you. And maybe some of you, will recognize the places I have experienced!
www.erikmichaeldesign.com https://www.facebook.com/erikmichaeldesign
Read more
erik michael's Store
Filter