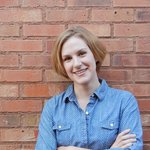 Erin Flynn
Hey! I'm Erin, and I've been making websites since 1999, and running my own web design business since 2012. I've learned a lot along the way, and my goal is to make your life as a web designer easier by sharing the tips, tools, resources, and systems I've learned and gathered during my journey. Erin Flynn joined Society6 on November 8, 2013
More
Hey! I'm Erin, and I've been making websites since 1999, and running my own web design business since 2012.
I've learned a lot along the way, and my goal is to make your life as a web designer easier by sharing the tips, tools, resources, and systems I've learned and gathered during my journey.
Erin Flynn joined Society6 on November 8, 2013.
Erin Flynn's Store
1 result
Filter