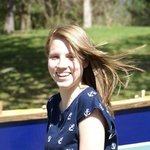 Erin Giunta
Erin Giunta is a Fine Artist located in North Jersey. She has been actively working in the art field for over 12 years and is the owner of Artistic Endeavors, an Art Studio and Gallery located in Little Falls, NJ. Her Art Studio and Gallery offers a wonderful atmosphere for students of all ages and abilities to learn to paint, draw, cartoon and much more, while being inspired by the artwork of local artists on display. In between her classes at the studio, Erin spends her time working on her own artwork, which ranges from photography and drawing, to oil painting and watercolors! For more information regarding any of the pieces you see on display on Society6, or for questions about Artistic Endeavors, please email Erin@ArtisticEndeavors1.com. Commissions are always welcome! Erin Giunta joined Society6 on January 18, 2017
More
Erin Giunta is a Fine Artist located in North Jersey. She has been actively working in the art field for over 12 years and is the owner of Artistic Endeavors, an Art Studio and Gallery located in Little Falls, NJ. Her Art Studio and Gallery offers a wonderful atmosphere for students of all ages and abilities to learn to paint, draw, cartoon and much more, while being inspired by the artwork of local artists on display.
In between her classes at the studio, Erin spends her time working on her own artwork, which ranges from photography and drawing, to oil painting and watercolors! For more information regarding any of the pieces you see on display on Society6, or for questions about Artistic Endeavors, please email Erin@ArtisticEndeavors1.com. Commissions are always welcome!
Erin Giunta joined Society6 on January 18, 2017.