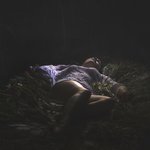 Erin Graboski
Erin Graboski a fine art photographer currently based in Denver, Colorado, U.S.A. She is currently studying at Metropolitan State University of Denver for a Studio Arts degree with a concentration in Photography. ​ At the age of 15 years old, she discovered her passion for the art and self-taught herself everything she knows. Erin bases her work on conceptual ideas using self portraiture to convey them. She describes her photography as a way to create, escape, dream, love, inspire, and explore. Website- www.eringraboski.com | Facebook- www.facebook.com/eringraboskiphotography | Twitter- www.twitter.com/eringraboski | Ask.FM: www.ask.fm/eringraboski | Tumblr- www.tumblr.com/eringraboskiphotography | Erin Graboski joined Society6 on January 4, 2012
More
Erin Graboski a fine art photographer currently based in Denver, Colorado, U.S.A. She is currently studying at Metropolitan State University of Denver for a Studio Arts degree with a concentration in Photography. ​ At the age of 15 years old, she discovered her passion for the art and self-taught herself everything she knows. Erin bases her work on conceptual ideas using self portraiture to convey them. She describes her photography as a way to create, escape, dream, love, inspire, and explore.
Website- www.eringraboski.com | Facebook- www.facebook.com/eringraboskiphotography | Twitter- www.twitter.com/eringraboski | Ask.FM: www.ask.fm/eringraboski | Tumblr- www.tumblr.com/eringraboskiphotography |
Erin Graboski joined Society6 on January 4, 2012.
Popular+pillows by Erin Graboski
0 result
Filter