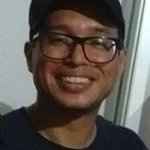 Eric Viafara
I'm Abstract Artist and Illustrator.
Website: http://ello.co/erisado Follow me on instagram @erisado_art Contact: info@erisado.com
These pieces are made in digital format, different arts are combined to make each art, I start working tracing or drawing each piece without any preconceived idea and let my subconscious and my composition knowledge guide me. In the end I compose the images and get this vibrant and full of life and movement pieces. It's a early estate of work and hope develop more this idea in time.
Read more
Eric Viafara's Store
Filter