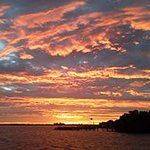 esskay1000
I create designs for active humanoids. If you bike, run, paddle, climb, hike, or do pretty much any activity outdoors, you are the bomb and you know it. You deserve accouterments that show your bombness. I have said accouterments. I also make fun and creative designs for everything from politics, to halloween, to guitar-fetishes! Come in my store, I'm friendly! esskay1000 joined Society6 on December 12, 2016
More
I create designs for active humanoids. If you bike, run, paddle, climb, hike, or do pretty much any activity outdoors, you are the bomb and you know it. You deserve accouterments that show your bombness. I have said accouterments.
I also make fun and creative designs for everything from politics, to halloween, to guitar-fetishes!
Come in my store, I'm friendly!
esskay1000 joined Society6 on December 12, 2016.