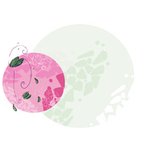 Esther Ajibade
Illustrator & Animator She has worked on a children's T.V series for Nick. Jr. and CBeebies. She has also been apart of lots of 2d animated commercials and been part on KOOVS.COM limited edition collection. In her own time she likes to draw, paint, and animate! Check out her Instagram page https://www.instagram.com/itsestherajibade/ and Facebook https://www.facebook.com/estherajibadeart/ Esther Ajibade joined Society6 on September 17, 2014
More
Illustrator & Animator
She has worked on a children's T.V series for Nick. Jr. and CBeebies. She has also been apart of lots of 2d animated commercials and been part on KOOVS.COM limited edition collection.
In her own time she likes to draw, paint, and animate! Check out her Instagram page https://www.instagram.com/itsestherajibade/ and Facebook https://www.facebook.com/estherajibadeart/
Esther Ajibade joined Society6 on September 17, 2014.