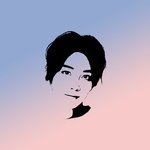 etherealglamour
I'm still quite new to the art scene, but I will do my best to create art someone else can admire. Give me time and I promise I will grow, and that my art will improve. My social media: Twitter: _Caitybeth Instagram: Caity_Beth and Ethereal_Glamour etherealglamour joined Society6 on November 30, 2016
More
I'm still quite new to the art scene, but I will do my best to create art someone else can admire. Give me time and I promise I will grow, and that my art will improve.
My social media: Twitter: _Caitybeth Instagram: Caity_Beth and Ethereal_Glamour
etherealglamour joined Society6 on November 30, 2016.