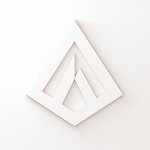 EVADE
Hello ! My name is Anthony Wittmann, i'm 25 years old Graphic Designer & Photographer based in Paris. I'm specialized in digital art, graphic design and photography. Through my personal work i'm trying to illustrate visual poetry, beauty inside darkness and create imaginary worlds. In our world I love the clean and interractive UI/UX designs. EVADE joined Society6 on January 28, 2014
More
Hello ! My name is Anthony Wittmann, i'm 25 years old Graphic Designer & Photographer based in Paris.
I'm specialized in digital art, graphic design and photography. Through my personal work i'm trying to illustrate visual poetry, beauty inside darkness and create imaginary worlds. In our world I love the clean and interractive UI/UX designs.
EVADE joined Society6 on January 28, 2014.